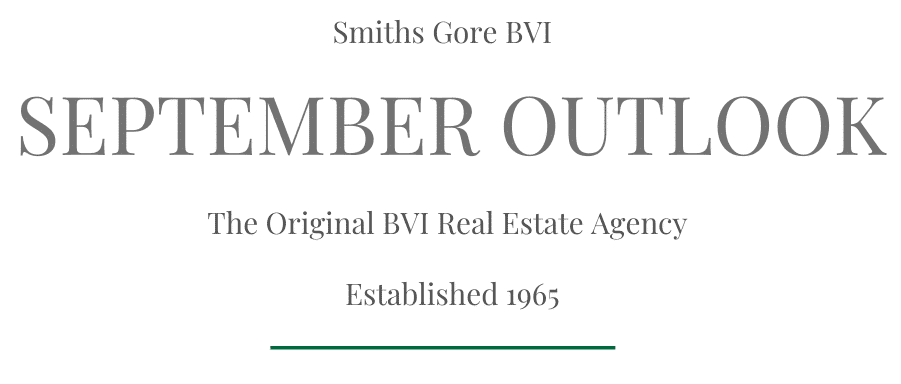 The COVID-19 pandemic has caused great disruption globally, impacting almost every individual and facet of life. The natural beauty of the BVI has sustained those of us lucky enough to live here during these challenging times, and many further afield have been drawn to this calm and beautiful archipelago. Since the start of the pandemic, we have seen a month on month increase in demand for properties here in the BVI. Enquiries are coming from all over the world from clients wanting to invest or visit for an extended period, attracted by the BVI's tranquility, beauty and low density environment.
Driven by this demand, BVI real estate has been buoyant, with buyers expressing interest across all price points. The local market has also seen a resurgence, stimulated by the waiver of stamp duty for belonger buyers. Much of this interest has already translated to sales and our Commercial and Residential Sales team have secured a number of significant sales post lock down with a number more in the pipeline. Land sales have also gained momentum with some banks offering 100% mortgages, and our lead article below looks in detail at this dynamic and often overlooked marketplace. Other sectors have not been so resilient and the charter industry as well as shops, bars and restaurants are counting down the days until we reopen and our piece on Staycations looks at how this has thankfully been providing some much-needed economic support.
For most of the summer months, The BVI were Covid free, achieved by a very proactive government and a community determined to flourish. Whilst masks and social distancing have been mandatory since the early summer, we have also been able to enjoy a high level of freedom and movement. Residents returning were subject to a fourteen-day quarantine, and discussions were underway about how best to fully open up the borders. However, those plans were delayed at the BVI tackled a resurgence of Covid-19 in late August. A positive test followed by contact tracing suggested that there had been illegal entry from the USVI and with new restrictive measures in place (see the Covid timeline below) it thankfully appears to be closely contained one more. 
We are delighted to share that late yesterday it was confirmed that our borders will open on the 1st December 2020. We are thrilled and if you are here in the BVI or in the States, Canada, Europe, Asia or further afield, we are thinking of you wherever you are and for those further afield we are looking forward to welcoming you back to the BVI very soon.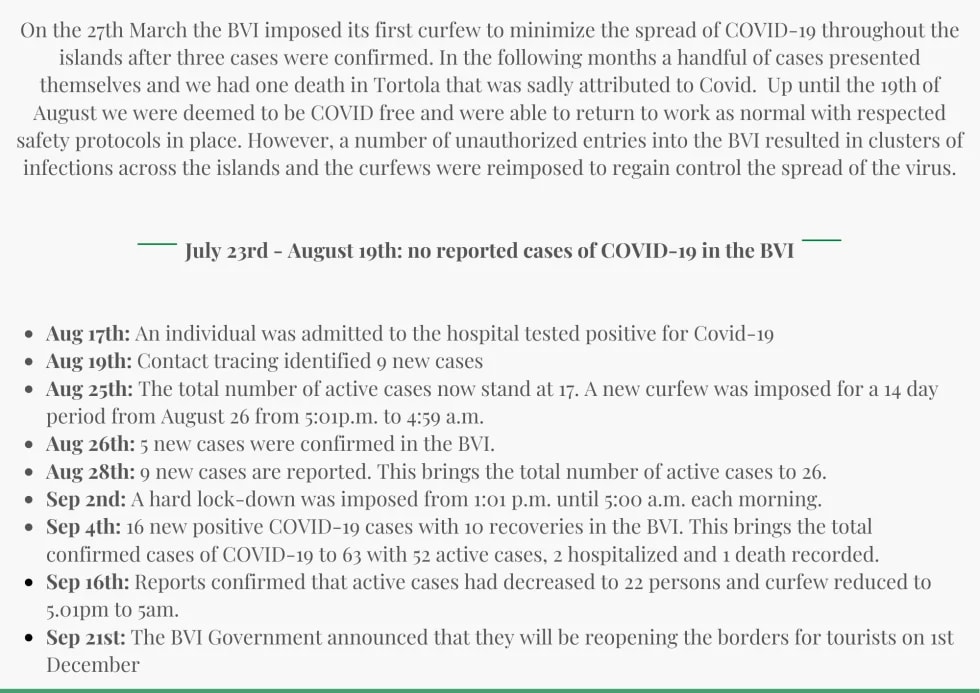 BVI Land Sales Analysis
A comprehensive and illuminating overview of land values and sales activity for the period 1st January 2018 – 31st August 2020.
| | |
| --- | --- |
| Residential lot sales are a significant part of the residential real estate market in the BVI. Since the beginning of 2018, residential lot sales have made up over 40% of residential real estate sales, totaling approximately $56.7M in value. Almost 70% or $39.1M of those sales occurred in just 11 transactions in the high value estates of Oil Nut Bay, Moskito Island and Little Dix Bay. | |
| Since the beginning of 2018, a total of 122 acres has been sold in 216 transactions. As shown in the following chart, purchasers were predominantly Belongers. Belongers acquired 98.2 acres (80%) in 193 transactions. The remaining 23.9 acres (20%) was acquired in 23 transactions by Non-Belongers, with approximately half of that acreage located in Oil Nut Bay. | |

Outside the high value estates of Little Dix Bay, Oil Nut Bay and Moskito Island, there were 205 sales of residential lots in the BVI. The following chart tracks the average sale price per square foot and average size of lots on Tortola, which accounts for more than 90% of the transactions.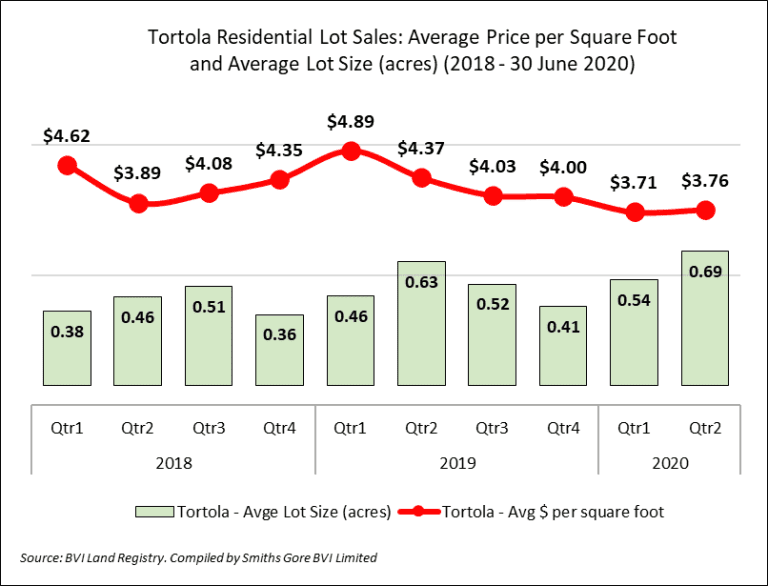 The chart shows that, since 2018, the average lot size has been around half an acre. The price of residential lots on Tortola has fluctuated between $3.70 and $4.90 per square foot (equivalent to between $80,000 and $105,000 for one half of an acre). Most residential lots are sold for less than $100,000, as shown in the following chart.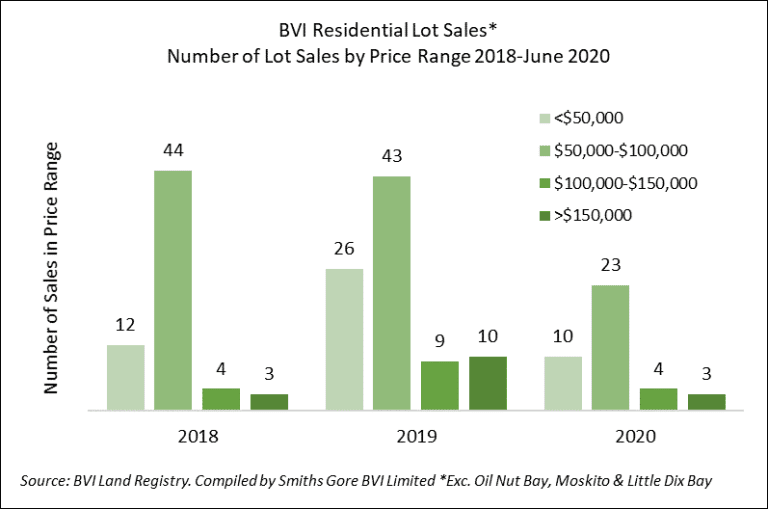 Sales of residential lots saw a significant increase in the first quarter of 2020, no doubt encouraged by the new Belongerships granted by Government at the end of 2019. And although the volume of sales slowed in the second quarter of 2020, this seems to have been a temporary setback, probably due to disruption caused by COVID-19. The market has bounced back in the third quarter of the year through 31 August 2020. Currently, the most active subdivision on Tortola is at Paraquita Bay, where the developer has sold 16 lots since 2018, and with 7 of those sales occurring in 2020. The most recent sale prices are between $92,000 and $113,000 per lot.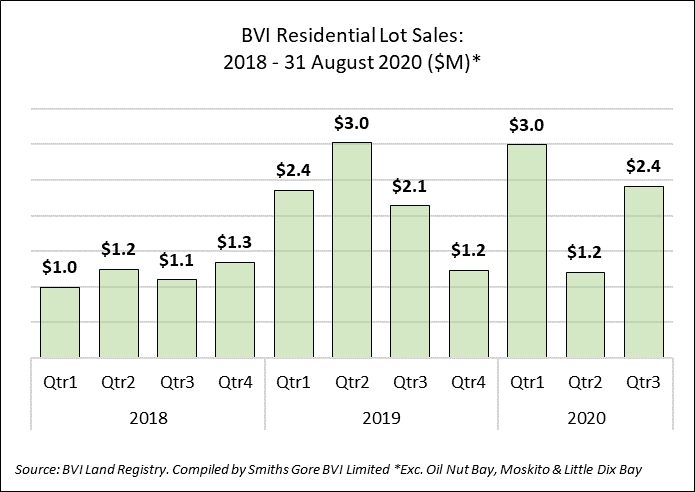 With the recent introduction of a stamp duty waiver for Belongers recently enacted into law by Government as part of an economic stimulus package and 100% loans being offered by National Bank of the Virgin Islands for land purchases by Belongers, it is likely that the market will remain active to the end of 2020 and into 2021. As purchasers begin to develop their properties with new homes, this will also provide a further boost to the construction industry and to the economy as a whole.

Virtual Property Tours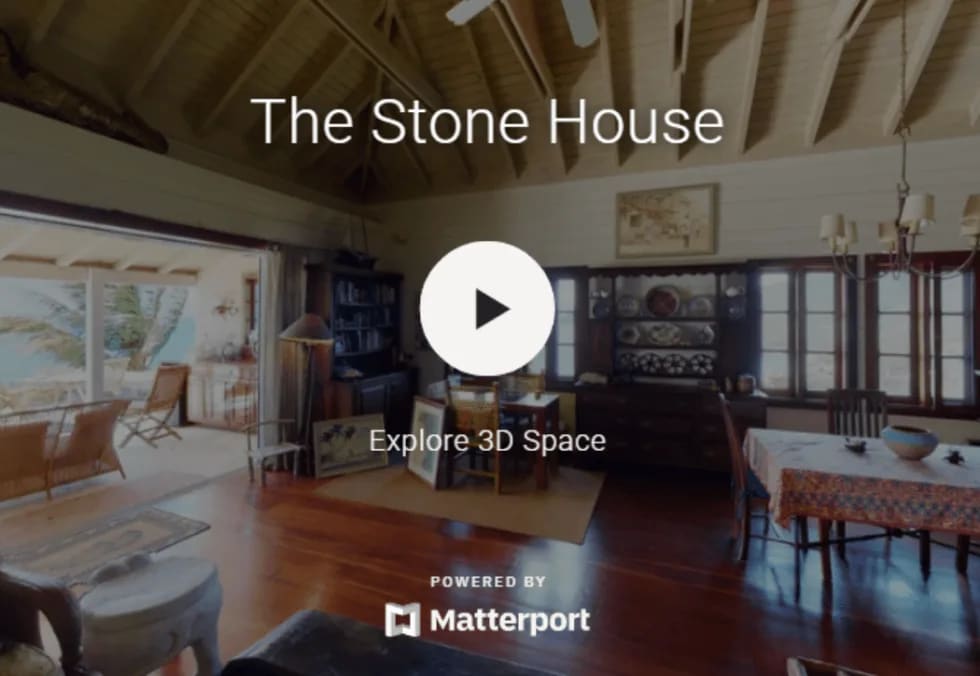 In light of the challenges surrounding COVID-19 property showings have been constrained and Smiths Gore has been finding new ways to adapt. We have invested in a suite of Matterport photography and film equipment to enable us to provide virtual tours and with social distancing and restricted borders these tours are proving invaluable. Prospective overseas buyers are now able to short list and gain a much deeper understanding of our listings from their own home. Our Matterport camera system, used to capture high definition virtual reality tours of properties, can be explored on a smartphone, tablet, computer, or with an immersive VR headset.
We hope you like what you see!
Global Engagement & Strategic Partners
 With the pace of life decelerating in early March it was initially anticipated that this would be reflected in the volume of real estate industry activity almost immediately. Smiths Gore monitored our digital activity and found that after a initial short dip engagement stabilized and has subsequently increased month on month. Our strategic partnerships have enabled us to connect with affiliates all over the world and it was apparent that remote locations offering low density living were receiving a fresh stream of inquiries. A new audience emerged who are seeking to buy second or third homes in places that they could quarantine should a second/third wave present itself.
Our partners have offered dedicated online support and topical webinars which have provided us with the chance to share knowledge and future business opportunities when adapting to this new normal. Topics have ranged from everything from
How to "Stay Financially Sound in Uncertain Times"
with Leading Real Estate to "Why invest in the Caribbean" with Christie's international Real Estate. The focus on common goals fuels our growth and we are extremely proud of our network of resilient and innovative affiliates.
BVI News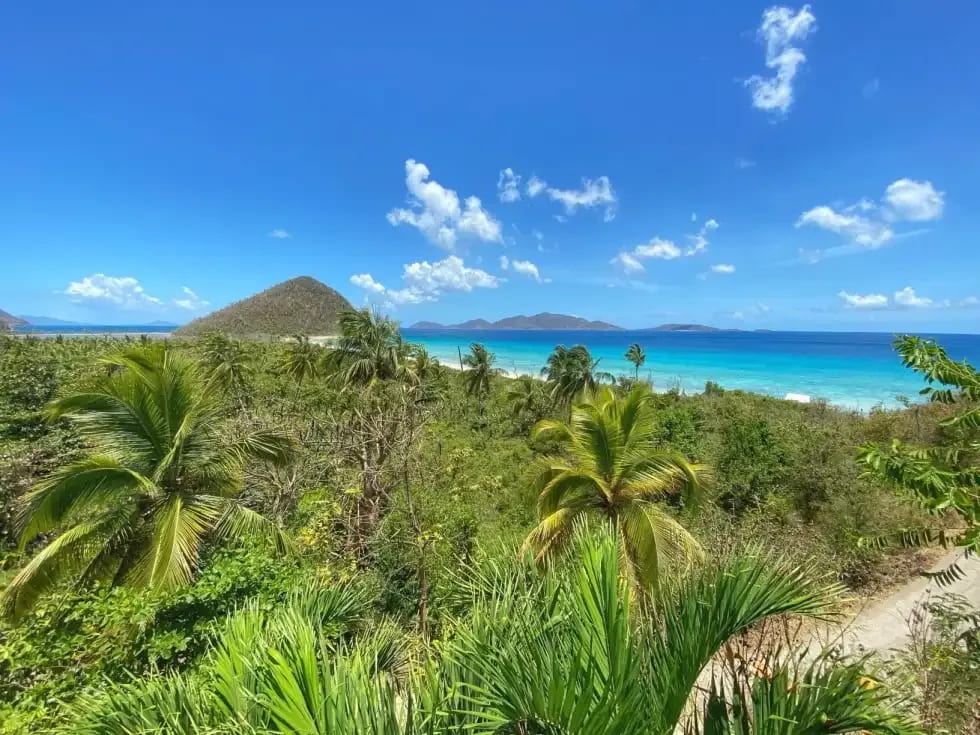 As a direct result of the ongoing pandemic and subsequent travel restrictions across the World, the BVI Tourist Board in cooperation with the local hospitality industry, has had to think outside the box to come up with some creative programs in order to try and fill the gaping hole left by a lack of visitors to the Territory.

One such initiative is the "Staycation" where local hotels, yacht companies and villa operators have offered discounted rates to local residents in an attempt to attract them to their properties located within the Islands. This has been really successful with residents, expats and BVI Islanders alike enjoying a change of scene and the chance to explore and enjoying the archipelago in ways they never would have thought of before. As one staycationer said "why fly to Maldives and spend $25,000 when you can stay here and have the best time". Popular destinations have included Jost Van Dyke, Virgin Gorda and Anegada. As the BVI is still considered by many to be the "bareboat" sailing capital of the World and there are an abundance of sailing yachts and motor boats to match all levels of experience.

Sailing around the islands was also an obvious adventure to try while the harbours are quieter and mooring balls are easy to find! The "Staycation" has added a much welcomed boost to the economy and supported jobs that were at risk. It has also given those of us who are lucky enough to live here, the opportunity for a new appreciation of why we came here in the first place. We hope this trend continues even after the borders are reopened to welcome visitors to our beautiful islands once again.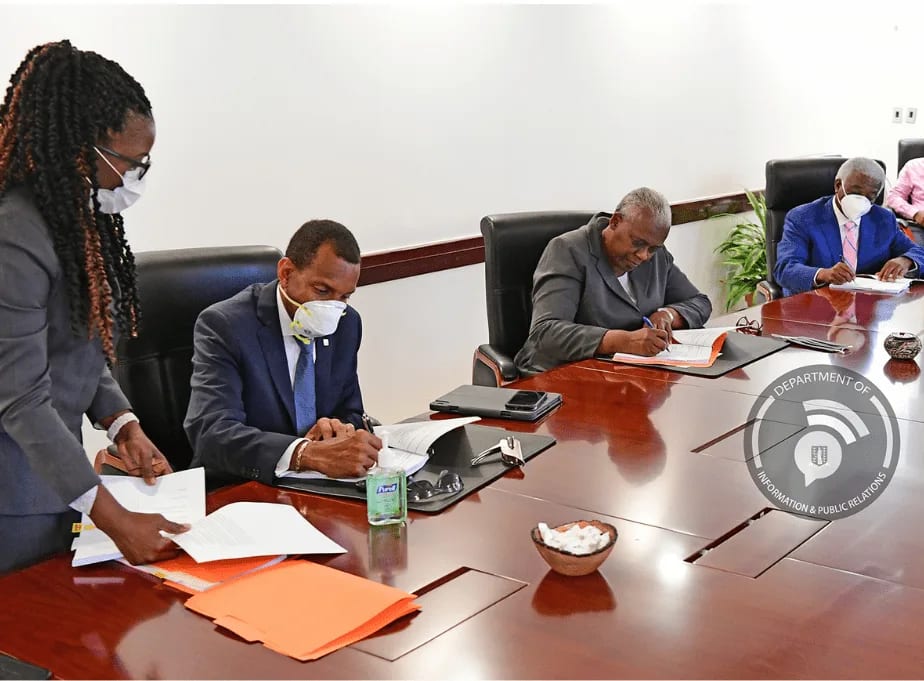 Affordable Housing Project
Globally, buying a first home has become fiscally challenging and for many a pipe dream. However, for young BVI landers this is set to change as a Social Security Board (SSB) initiative, almost a decade in the making, is finally getting under way. The SSB is investing $17,000,000 to develop a seven acre plot of crown land located between Long Bush and Joe's Hill on Tortola.
SSB Director, Antoinette Skelton told attendees: "This project is a game changer especially for some young persons. Those are the people we are trying to address – first time house owners. It could not have come at a better time. This project will put $17-million initially into the economy, and that money will have a multiplier effect."
A contract has been signed with a prestigious construction company to build forty-three units on the plot, a combination of 1 or 2-bedroom condos and 2 or 3-bedroom houses, which will be sold to eligible BVIslanders, Belongers and Residents (20 yr+) as leaseholds (99 years). The project was scheduled to get under way in late 2017, but Irma/Maria delayed those plans. The SSB will be working with the banks to deliver low interest rate mortgages for the prospective owners. Affordable social housing projects are also under way in Virgin Gorda in South Valley, and there has been a similar project at Coppermine on Virgin Gorda.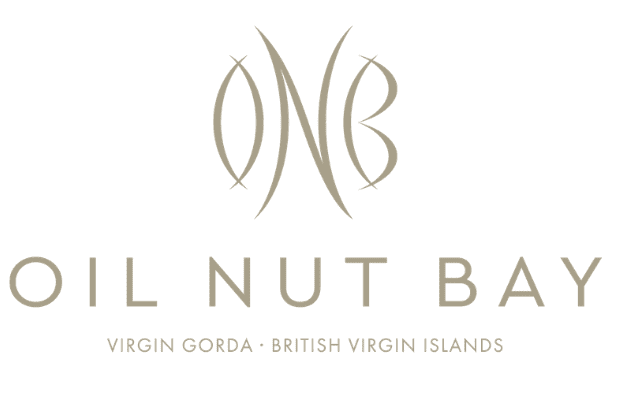 Smiths Gore warmly welcomes Shaylene who has recently been appointment as the Sales and Marketing Director at Oil Nut Bay. Her energy and focus has reignited our relationship with ONB and we are looking forward to working closely with her.


With six years experience of selling luxury developments in Belize, Shaylene will be a huge asset and we are delighted to have the opportunity to work with her. Please find here their online portfolio which includes the extensive collection of beautiful villas and home sites that are currently available for purchase. 
According to Shaylene Todd "Oil Nut Bay was built for this new world order. It was built sustainably and with an ecologically minded ethos from its conception. Travel experts are forecasting a desire for extended stays to more remote locations that offer spectacular natural surroundings and foster family, well-being, meaningful connections and reliable internet and Oil Nut Bay's collection of home sites and turnkey villas are perfect for those looking to build their legacy in a safe and splendid place".
Accessible only by boat, ONB emulates the feeling of living on your own private island with its luxurious resort amenities. Not only this, it is a famous hub for sailing enthusiasts and boat owners due to its world class marina. With an increased momentum of people exploring the idea of making investments into rural and secluded areas, we anticipate our partnership with ONB to have an exciting journey ahead.

| | |
| --- | --- |
| Real estate insiders agree, reporting a surge in interest for those areas beyond the confines of a city. These enquiries, they say, are fueled by many people having reassessed what's important to them during lockdown—whether that's a desire to work remotely in the long term, a wish for more space than crowded urban areas can provide, or wanting the inherent safety of a private and secluded location. And it's not only suburban enclaves that are benefiting from potential buyers' interest: rural areas and islands have seen a boom in demand. | |
Lucienne Smith, a company director of
Smiths Gore BVI Limited
, has noticed the upward trend in demand for homes in the
British Virgin Islands
. "After the devastating storms of 2017, we've seen a steady return of international investors, with a number of significant sales taking place in the last 12 months," she says. "However, within a few weeks of the pandemic, we saw an even greater uplift in the number of enquiries from international buyers—perhaps a 25 to 30 percent increase from the start of this year."
Attracting particular interest is Bella Luna, a property on the north shore of Tortola, and currently on the market with Smiths Gore. Situated above a pristine bay, the residence has no neighbors and offers complete privacy, yet is only a 10-minute drive from town and the island's ports. It also boasts more than 11,000 square feet (1,022 sq m) of luxurious living space, of which 4,000 square feet (372 sq m) are dedicated to external deck areas.
According to Smith, inquiries into available real estate are being made by families who may have vacationed in the BVI and then longed for a permanent island home, as well as individuals looking for "somewhere low density, easily accessible, and suitable for remote working, where they could relocate to for a few months of the year if necessary." They include potential buyers from
Italy
, Germany and the
United Kingdom
, along with those from
Canada
, who typically make up a third of the buying pool.
Read the full article on Luxury Defined
here
.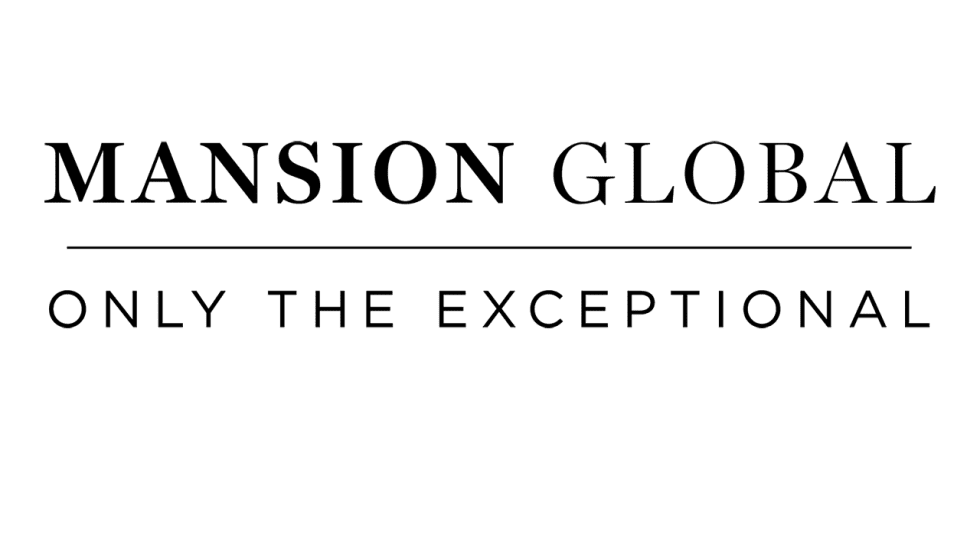 | | |
| --- | --- |
| | With fall weather setting in and many schools still conducting remote-only learning, families who fled major cities for the spring and summer may now be eyeing new second-home destinations for a safe and comfortable winter quarantine. And investors looking to diversify assets continue to expand their property portfolios amid ongoing market uncertainty. For some, that means leaving U.S. shores altogether in favor of high-end island homes in and around the Caribbean. |
And in spite of shifting travel restrictions and assorted international red tape, buyers and renters looking for a winter retreat (or a new investment asset) may be wise to make moves sooner than expected, while inventory is available and there are still deals to be found. Across destinations including the Cayman Islands, St. Barts, Turks and Caicos, and the British Virgin Islands, high-net-worth individuals are locking down properties now to keep their options open in the face of market volatility, a potential second wave of Covid-19, and the uncertainty of the U.S. presidential election. On the rental side, visitors who would normally stay for a week or two are now heading to island homes for months on end, while buyers are increasing their budgets and seeking out diversified assets in locations that are often tax havens, and in some cases, offer residency programs for buyers.
"Thirty percent of all inquiries in the past six months are priced at $3 million- plus," said Lucienne Smith of Smiths Gore BVI Limited, British Virgin Islands affiliate of Christie's International Real Estate. "The level of activity at higher price points, that's capturing the desire for family compounds."

 

"People who were looking before have increased their budgets. If they were looking at an apartment, now they're looking at villas," Mr. Schaede added. "One client had a budget of $700,000 for an apartment, and has now bought a $1.3 million house on the water so he can have his own private space he can walk around and enjoy. From an investment perspective, they see it as a safe haven."
Read the full article on Mansion Global
here
.