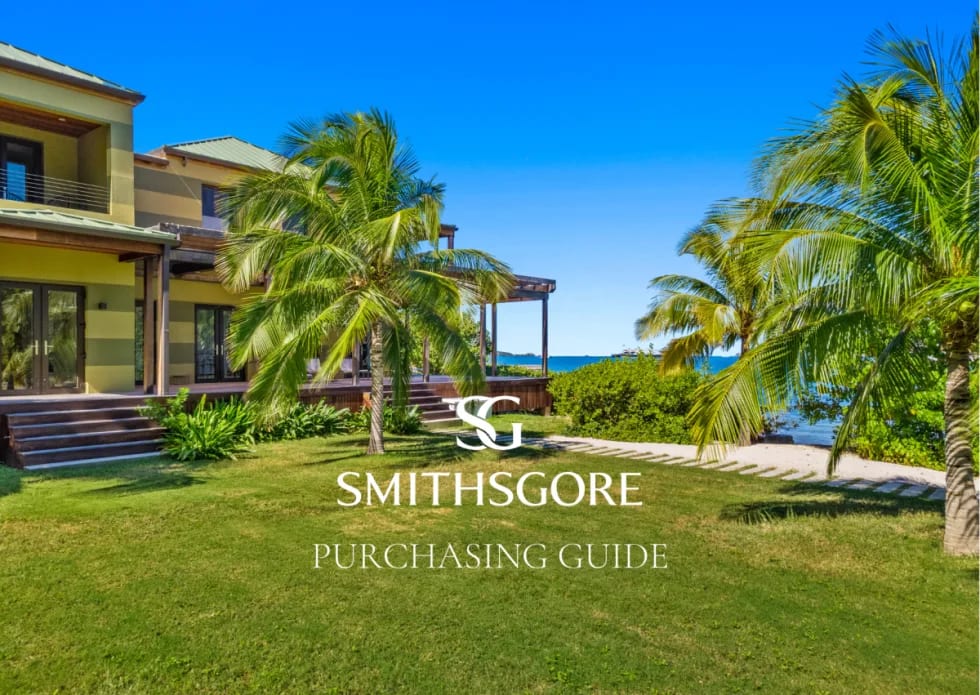 The Original BVI Real Estate Agency, since 1965.
Smiths Gore has been delivering dynamic and bespoke BVI real estate services combined with passionate expertise to buyers and sellers since 1965. We are proud to be industry leaders in the BVI & Caribbean network and strive to consistently deliver the same tailored, trusted service that our clients have depended on for more than 54 years.
From the initial meeting to property viewings and final closing, Smiths Gore are the trusted experts. Our consultancy focuses on valuations & development with clients including regional Governments, banks & financial institutions.
Our real estate services include:
Residential and commercial sales, managements and rentals

Valuation and professional services

Property consultancy

Project management and construction management
View here for the procedure when it comes to purchasing property in the British Virgin Islands.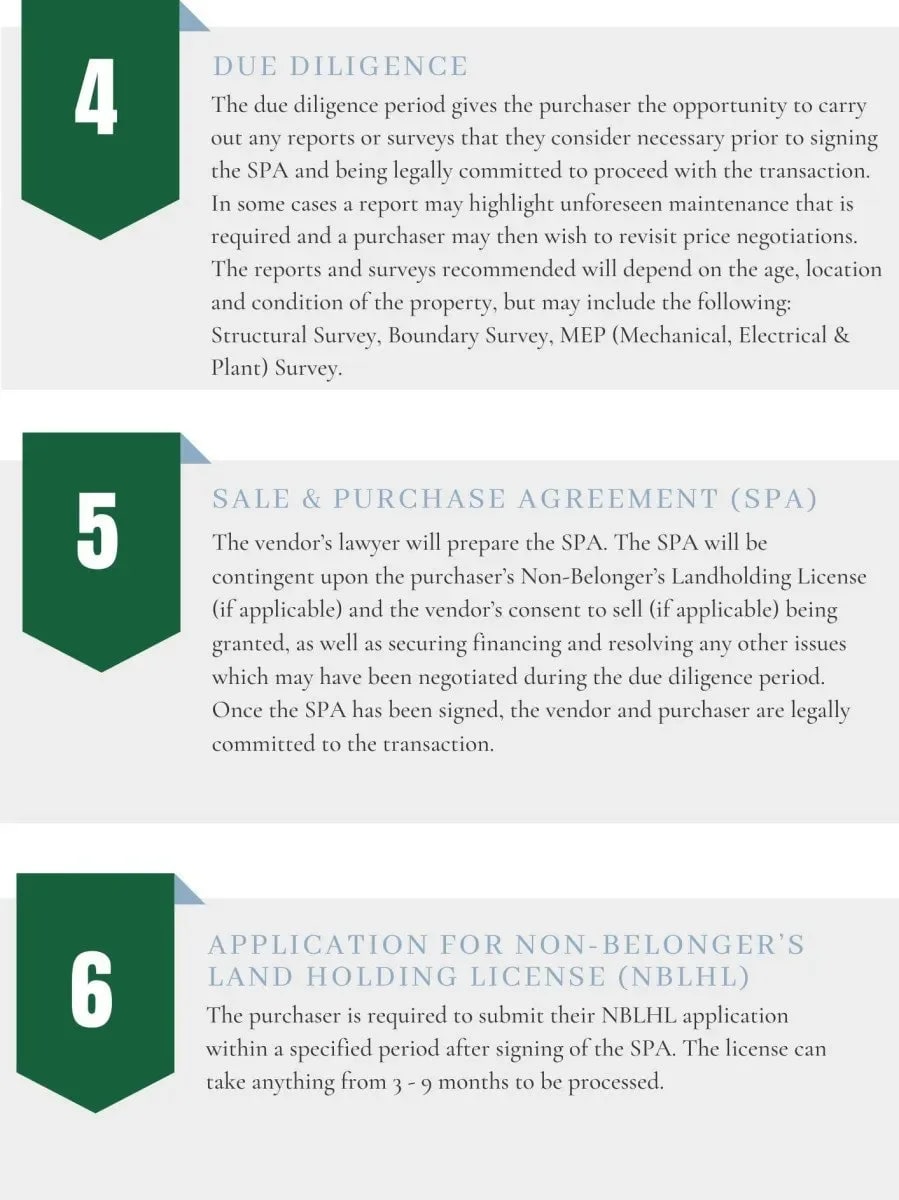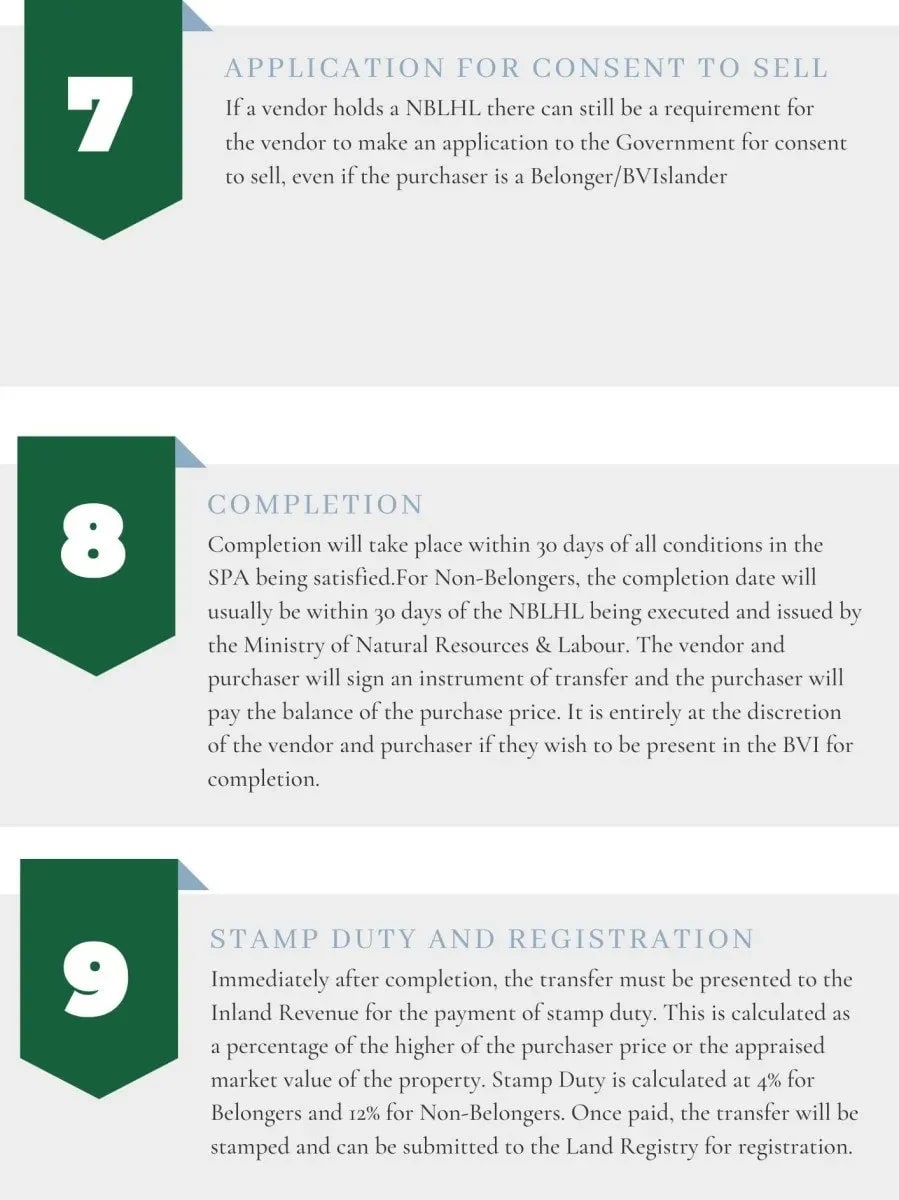 The Non-Belongers Land Holding License
All overseas investors, including UK citizens, require a Non-Belonger's Land Holding License to purchase property in the BVI. The NBLHL cannot be applied for until the Sale & Purchase Agreement (SPA) has been executed. It is linked to the specific property being purchased and is non-transferable. Time frames for issuance of the NBLHL vary and can take anything from 3 – 9 months.
The application for NBLHL will be prepared by your lawyer and will be submitted to the Ministry of Natural Resources and Labour. The Ministry will assess the application and then submit to Cabinet for approval. Once a letter of approval has been issued, your lawyer will be required to send a draft license to the Ministry for further review. The engrossed license will then be sent to the Governor for signing.
Each individual to be named on the license (or each shareholder/director for companies) will be required to submit two personal references, financial statements, a police record certificate and a passport photo with the application. In addition, companies will be required to submit routine documents such as Mem & Arts, Certificate of Incorporation, Incumbency and Good Standing. You will also need to submit an appraisal, copies of the 4 consecutive press advertisements and an As Built Survey.
| | |
| --- | --- |
| Application Fee – Each Individual | $200 / Company – $500 |
| License Fee – Each Individual/Shareholder/Director | $600 / Company – $100 |
Lawyers
You will need to instruct a local law firm to handle your purchase and, if required, Non-Belonger's Land Holding Licence application. The lawyers will also prepare and negotiate the Sale and Purchase Agreement, investigate the title to the property, and register the transfer on completion. Typically, law firms charge a fee of about 1% of the purchase price, plus disbursements.
Immigration
Purchasing a property in the BVI does not in itself establish resident status.
However, a person who holds a Non-Belonger's Land Holding License will be granted leave to remain in the BVI for a period of up to six months.
A property owner intending to reside in the BVI for longer than six months in a year, can apply to the Immigration Department for annual residency. Employment will not be permitted in either of these cases.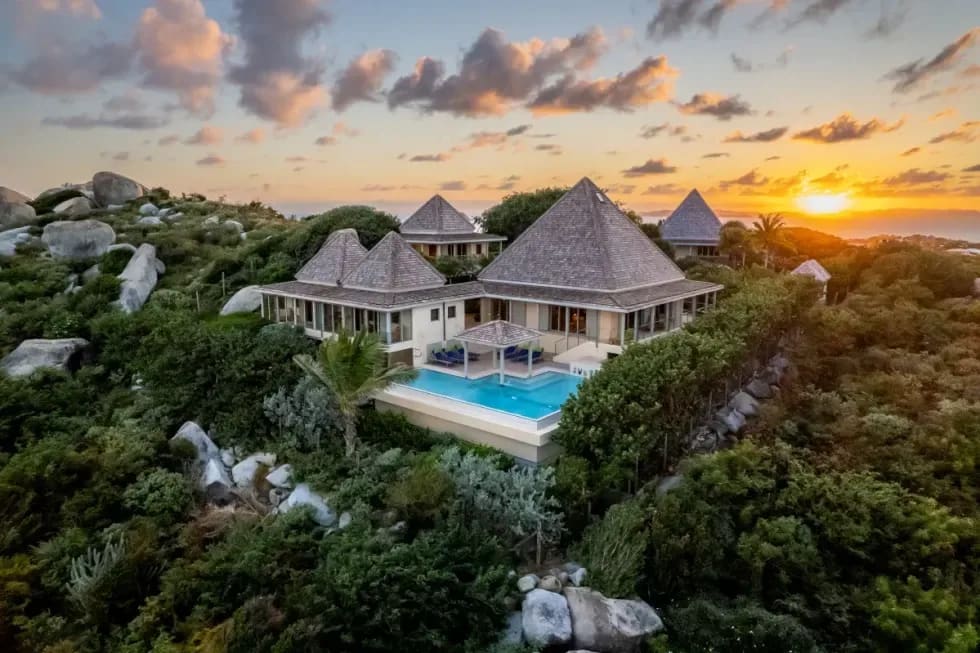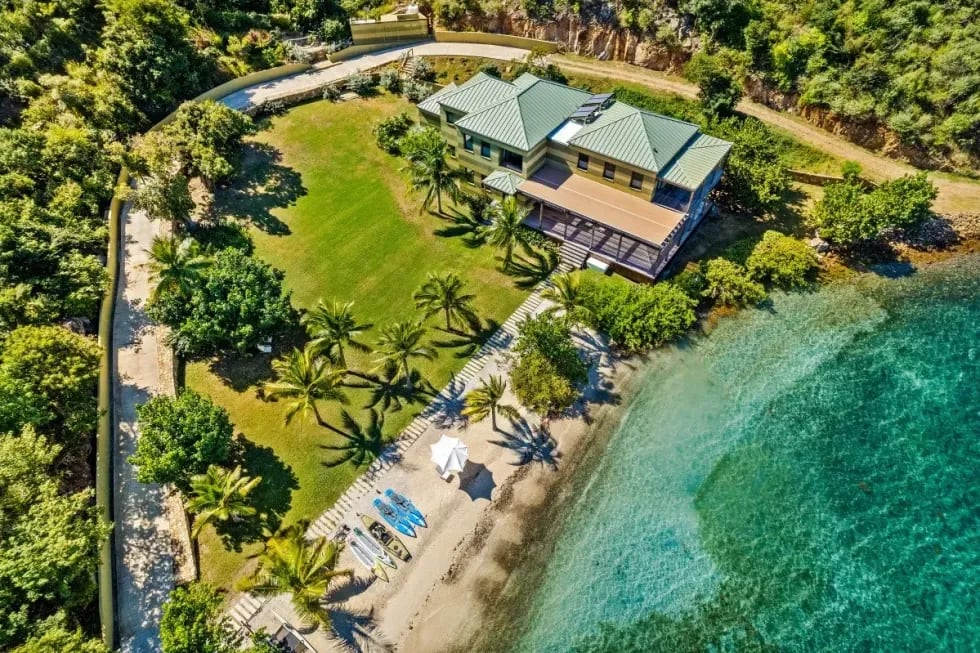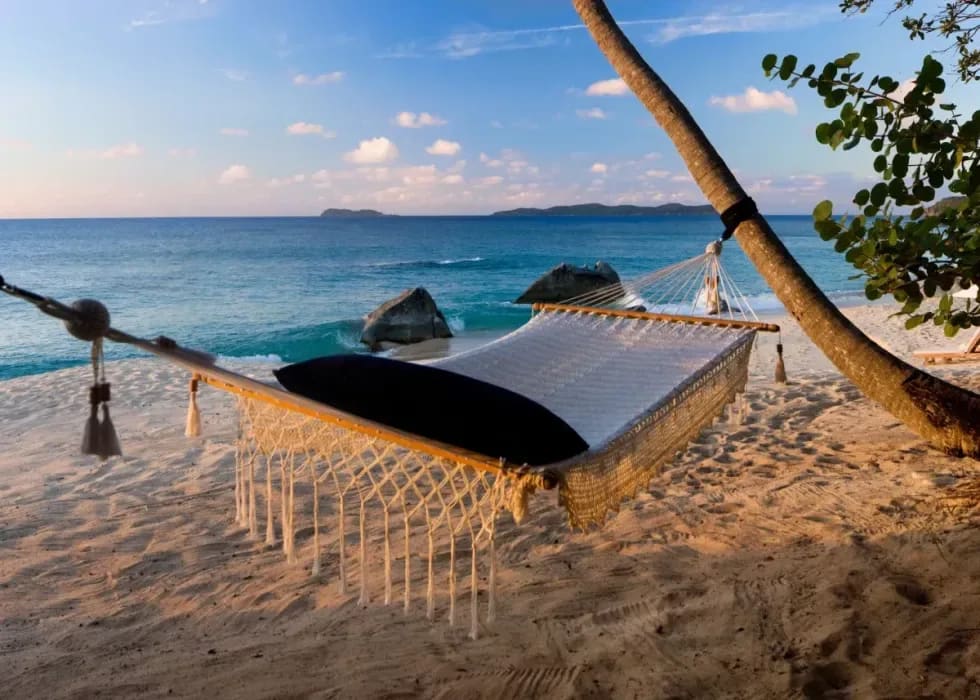 Taxes
On completion, the purchaser will need to pay Stamp Duty on the higher of the appraised value or the purchase price at 12% for Non-Belongers and 4% for Belongers. Annual land and house tax, known collectively as Property Tax, is payable each year between 1 September – 30 November. Property Tax is assessed at a very low rate in the BVI compared to other countries. An average property is likely to pay about $500 per annum. There are no taxes on income, capital gains or lifetime gifts in the BVI. In addition, there are no inheritance taxes or estate/succession duties due on the transfer of property after death.
Financing a Purchase
The following banks in the BVI offer worldwide banking services:
VP Bank (BVI) Ltd

First Caribbean International Bank

Republic Bank

1

First Bank

Banco Popular

National Bank
Mortgage finance of up to 80% of the appraised value of a property or the purchase price, whichever is the lower, will usually be available to overseas investors subject to status. Construction finance is also available.
Work Permits and Trade Licenses
A work permit is required by any expatriate wishing to engage in employment in the BVI. Permits will only be granted where it is demonstrated that the position cannot be filled from the local labour force. Full details of the regulations can be obtained from the Ministry of Natural Resources and Labour.
A trade license is required to operate a business in the BVI. This includes operating short term vacation rentals from your property.
Utilities & Services
Electricity:
Reliable 110V, 60-cycle mains supply. Many properties have a backup generator.
Water:
Although mains water is available in most areas, supply can be erratic or non-existent in more remote locations. Most Properties have a roof catchment system to collect rainwater which is stored in cisterns integrated within the foundations of the building.
Fresh drinking water can be readily purchased and filtration systems are available to provide drinking water
Sewerage:
There is a main sewerage system in Road Town. Elsewhere septic tanks are installed.
Propane Gas:
Gas is supplied in cylinders, to be used for stoves and other appliances.